+

35
Highly Skilled Technicians
+

23
Units of Spa Nail Chairs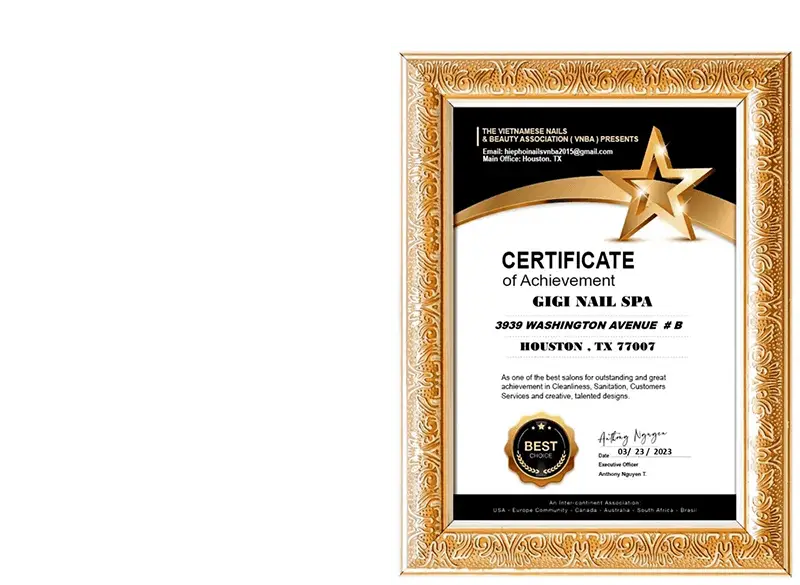 WELCOME TO
Gigi Nail Spa
Looking for a new way to spruce up your hands? Gigi Nails provides a wide range of services to choose from, including manicures and gel manicures. With GiGi nails you're sure to find something that fits you and your needs.
We have more than 35 highly skilled technicians who can design any nail style you want.
You don't have to wait too long for your turn like other salons.
We offer different complimentary drinks.
Our luxury pedicure use 100% disposable jet liner technology which means jet liner is disposed after each use, no reusable jet, no cross contamination.
Our customer service is the best and we always make you feel comfortable and welcome. We invite you to enjoy the ultimate in style, quality, and customer service. For appointments, please call (281) 974-3105. We are proud to be recognized as one of the best salons for our outstanding achievement in Cleanliness, Sanitation, Customer Service, and creative talent design.
Sit back, relax, and let us take care of you!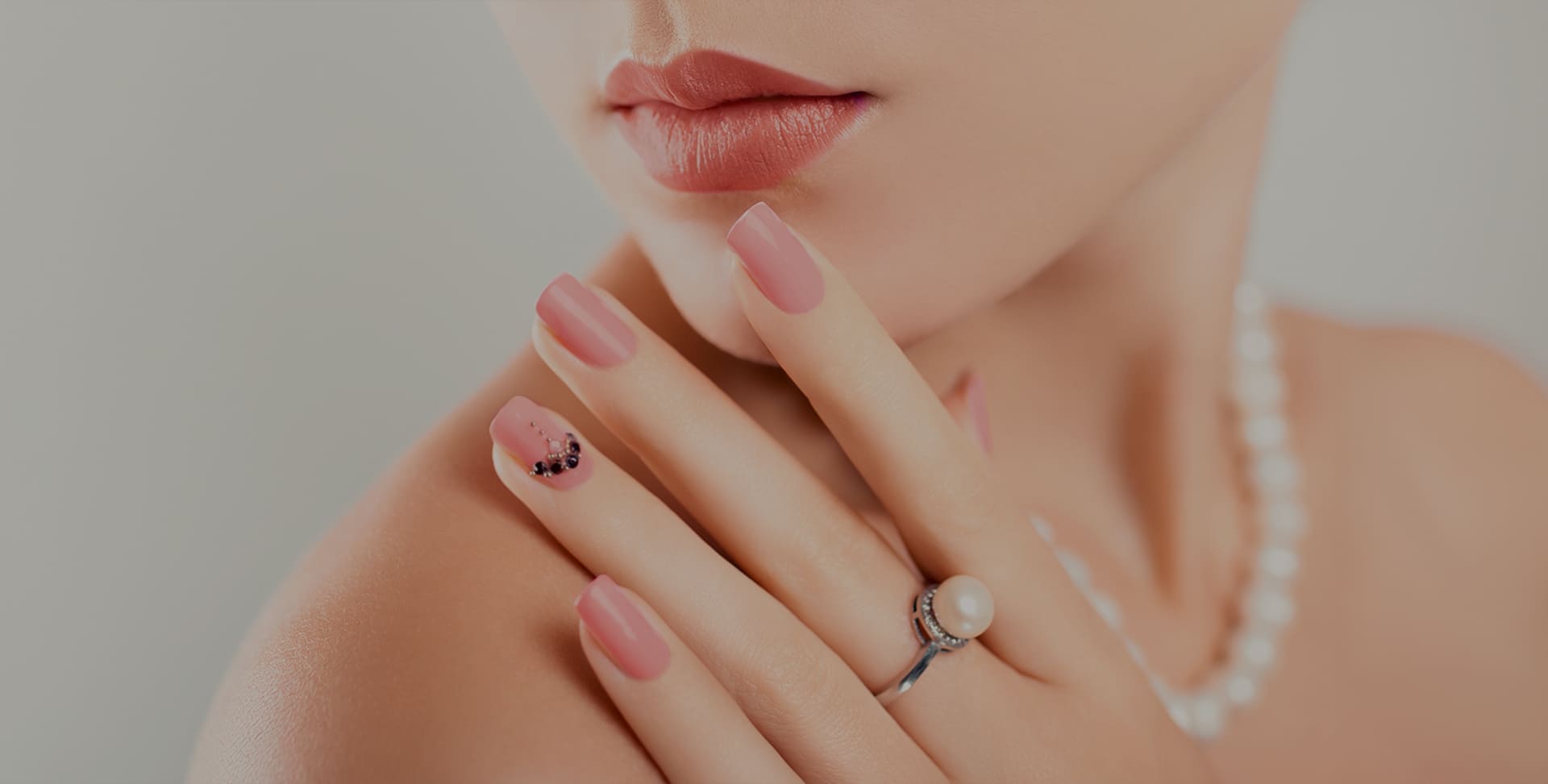 Treat yourself to a mani-pedi
Treat yourself to a mani-pedi
Testemonials thoughts
Comments & Reviews
This is an amazing place to go get your nails done. I actually got referred by a good friend of mine. When I first went into the established I was pleased with the hospitality that Brandon and his nail techs provided. Its a good place to take your girlfriend.
Yes. Love this place. Came from out of town to take my teenage niece to a concert and treated ourselves to mani/pedis before the main event. Everyone was cheerful. Drinks were offered immediately. Nails looked great. Will definitely schedule another appointment when I am back in the area.
I will preface this by saying I followed my super sensational nail tech, Brianne, here from a different salon. I would also follow her anywhere she goes. Mod is definitely pricey but it is incredibly clean and nice and everyone who works there is very friendly. If you want some incredibly detailed nail art done you MUST go to Bri. She's the best ever.